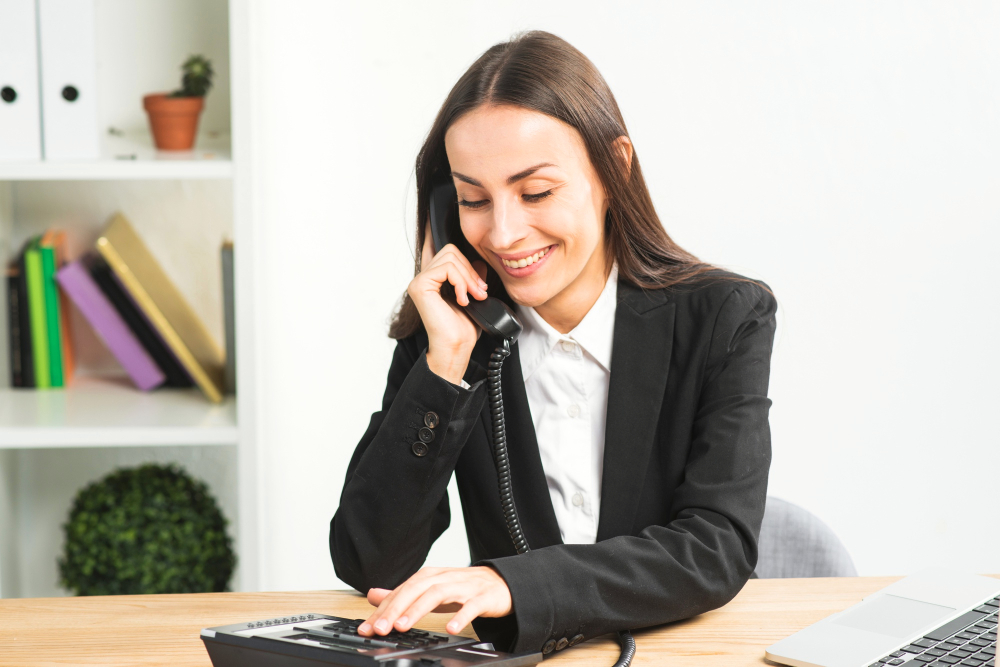 The term Direct Dialing or the acronym DDI has become very popular in the business world. Although they have existed for a long time, it is now when companies use DDI for their telephone system due to its ease of communicating with people or departments in a flexible way.
But, what is the DDI?
If you wondering what DDI is in telephony, take note because we will explain it to you below. The DDI allows a company to configure a block of virtual numbers to favor communication without the need to use conventional telephone lines. A DDI number connects to a single telephone extension and you can configure it for employees, for teams, or for specific departments.
A DDI phone is just like any other phone number to the caller, although it actually works as a shortcut to a particular phone line. Until now, people who call a company must be routed to their destination by a receptionist or automated system, but DDI allows you to communicate with a specific person.
Businesses can add as many DDI numbers as they need without buying additional phone lines or waiting for a technician to come and install new wiring. From a customer's perspective, they will have no idea that they are calling a DDI number, so nothing changes for them, but it does for the company, which gains flexibility and efficiency.
How to obtain a DDI number?
You can obtain DDI numbers from different providers, although the most profitable is to obtain them all from the same company since if you plan to buy many numbers, the difference in price can be very significant. To obtain DDI numbers it is necessary that the company has VoIP services or SIP trunks.
DDI telephony does not usually have a continuous rate in general. Providers of this type of number charge when selling new numbers, but there are usually no additional charges. A DDI phone can be deleted whenever you want because you don't use it, but it can also be reassigned to other employees when the previous user leaves the company.
Benefits of DDI for companies
DDI telephones provide companies with interesting benefits that are worth highlighting, whatever their size. Some of the most notable are the following:
Cost savings
DDI numbers allow businesses cost savings by reducing the number of "trunks" needed. You can also save by forwarding calls to teams in different offices as if they were in the same location without incurring additional long-distance charges.
Improve customer experience
The customer or business caller can communicate directly with their contact without having to wait for a receptionist or go through the answering machine steps. This speeds up the process and allows you to speak with the person you want in less time, avoiding annoying waits.
Local numbers
Any business can get a DDI phone number with local area codes, as most customers feel more confident with local numbers when calling a business. This also favors the memory of the number.
Better internal communication
By having dedicated extensions, communication between colleagues is much more fluid. They can communicate by calls, video calls, conference calls, or even text messages quickly and easily even with colleagues who are in other countries.
Call routing
DDI phones can be managed from different devices using the right tools. They can answer calls from a mobile phone, from a landline, or on their work laptop. All this without the caller realizing anything. This facilitates communication in various situations with employees and offices in different locations.
Greater flexibility
Direct internal dialing is a feature that allows for a significant increase in flexibility in communications. If combined with IVR, fax, and email, the company has before it a robust and reliable communication system without sacrificing great flexibility.
For different time zones
For companies that have offices or branches in different countries with different time zones, DDIs are the best solution. If a company combines it with automatic call forwarding, they can set calls to ring at the right location based on the time of day so you get an immediate response.
As can be seen, direct dialing with DDI telephones has meant a before and after in communications within companies. Its large number of benefits has led to its growth in recent years in companies of all sizes and sectors.
Voiped Telecom offers direct dialing (DDI) through the PSTN with the option to link national and geographic telephone numbers with toll-free service numbers. Get in touch with us to receive more information.
Jan 09, 2023