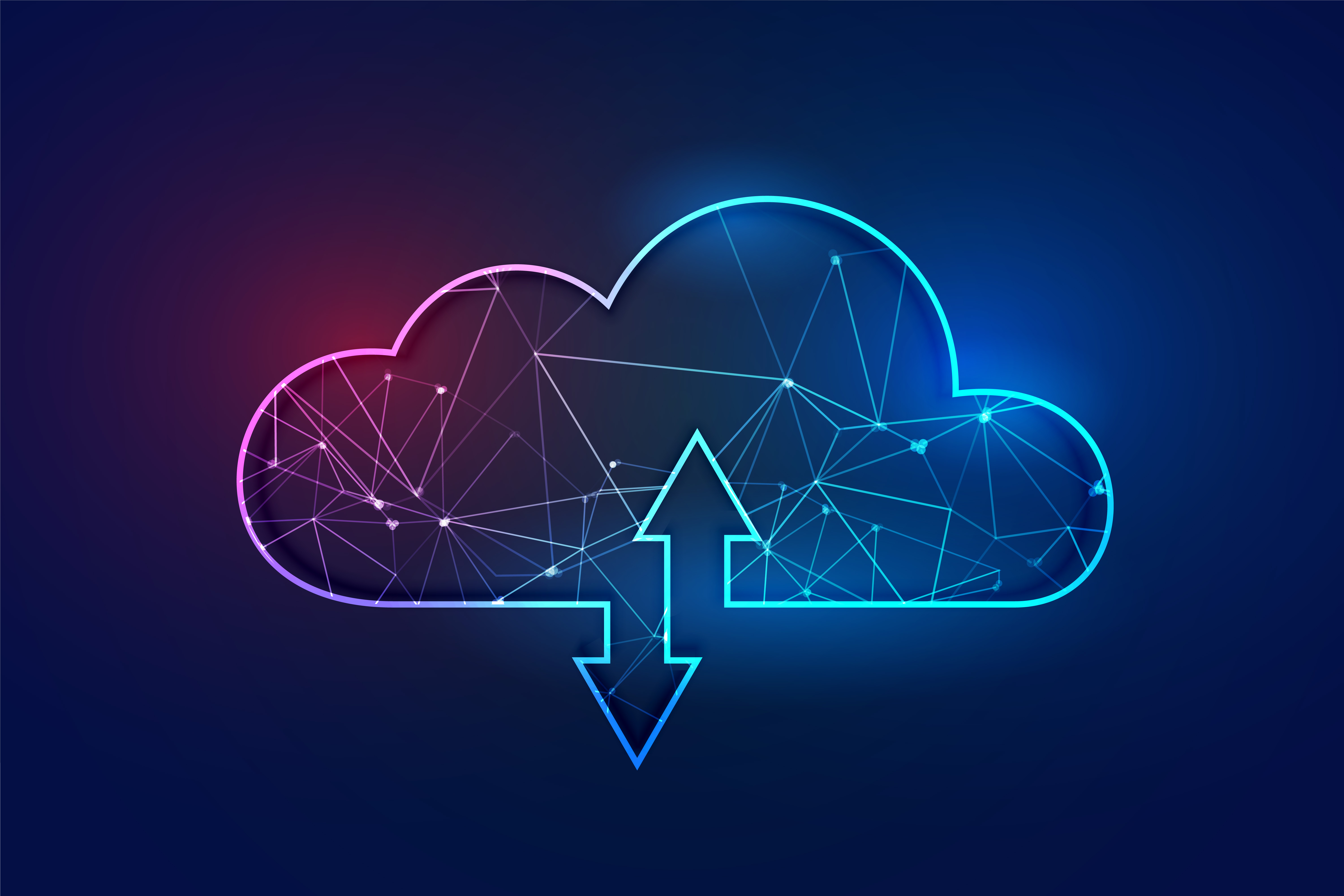 Cloud migration is rapidly becoming the catalyst for business value creation. With a growing number of IT applications deployed through cloud services, cloud connectivity has become a business-critical factor that sits at the top of the tech agenda for companies worldwide.
Typically, connecting cloud computing resources such as software applications, data storage, or servers, to a Cloud Service Provider (CSP) was initiated through public Internet access, however, with the increasing use of data-intensive cloud computing and applications, businesses are re-evaluating how they connect to cloud service providers and there is now a higher demand for secure and reliable network connections.
What is Cloud Connect?
Cloud Connect is a fast and secure, direct connection between your organization's IT infrastructure to your Cloud Service Provider. This high-quality connection ensures your cloud-based applications (such as storage, computing power, and applications) perform at their optimal levels.
Through the efficiency of Cloud Connect, a company's cloud computing services can be connected to one or more Cloud Service Providers through a single, cohesive IT infrastructure, otherwise known as Multi-Cloud connectivity.
Multi-Cloud Connectivity
If your business uses cloud computing services from multiple providers, multi-cloud connectivity can help integrate public and private clouds. This creates a single environment that allows your company to distribute workloads, data, and applications with greater flexibility and resilience whilst also optimizing performance.
This integration of distributed cloud architecture can also be deployed through a range of networking technologies and tools, including software-defined networking (SDN), virtual private networks (VPNs), direct cloud connect services, and dedicated cloud interconnects.
Voiped Telecom, your Cloud Connect Exchange
As an official distributor of the major leading cloud providers, Voiped Telecom offers a wide range of flexible bandwidth and interface options that deliver mission-critical access to private, public, and hybrid cloud providers, including Amazon Web Services , Microsoft Azure, Google Cloud Platform, and Oracle Cloud infrastructure. Some of the benefits of Voiped Telecom's Cloud Connect solution include:
Key benefits
Redundancy and Resilience
Cloud Connect offers higher reliability and availability compared to a public Internet solution. By using a dedicated connection, organizations can ensure that their data and applications are always accessible, without the risk of disruptions due to congestion or other network issues.
Low Latency Cloud performance
Voiped's Cloud Connect delivery solution can improve the performance of cloud-based applications by reducing latency and increasing bandwidth. This is particularly important for organizations that need to transfer large amounts of data or run applications requiring low latency, such as real-time analytics or video streaming.
Enhanced security
A dedicated private connection between an organization's network and the cloud provider's network ensures that data is transmitted securely. This provides a much higher level of security for sensitive data and applications than a public Internet connection.
Flexibility
By connecting to cloud computing services with our Cloud Connect solution, organizations can add or remove computing resources on demand, without the need for extensive hardware upgrades or changes to their network infrastructure. Cloud Connect also adds an extra layer of security and speeds up the cloud.
Take the ExpressRoute - Microsoft Azure Direct Connect
Voiped Telecom has a well-established presence in Western Europe and provides access to Microsoft Azure ExpressRoute services.
ExpressRoute enables a private connection between the local network and the Microsoft cloud. By leveraging Voiped Telecom's ExpressRoute private cloud connection, organizations can connect to several Microsoft cloud services (such as Microsoft Dynamics 365, Microsoft Azure, and Office 365).
Connection to Microsoft services can be through the universal network or point-to-point Ethernet connection via Voiped Telecom to the data center.
To learn more about Voiped Telecom's next-generation ICT Business Connectivity solutions, visit voiped.com
Nov 02, 2023